Mugnaini Pizza Ovens
Mugnaini Pizza Ovens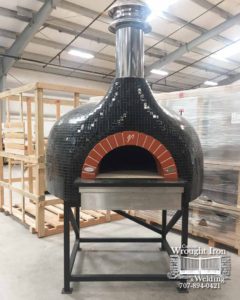 Custom Wrought Iron & Welding is proud to work closely with Mugnaini based out of beautiful Healdsburg, CA. High quality pizza ovens require high quality steel, that's why Mugnaini chooses Custom Wrought Iron & Welding to build the bases of their Mugnaini pizza ovens.
The bases are built and welded at Custom Wrought Iron & Welding's facility they are then sent to Mugnaini where Mugnaini places their Italian wood burning pizza ovens on top. All Mugnaini Pizza Ovens are built to withstand the test of time. Their wood ovens are prefect for impressing friends, restaurants, or to cook on for your family.
On their online store you can also find various different oven tools, fire starters and specialty foods. These pizza ovens aren't just for pizza. On Mugnaini's website you can find different recipes cooked with the pizza oven including seafood, desserts and wild game recipes.
If you are in the market for a pizza oven give Mugnaini a call at (888) 887-7206.
Like Mugnaini's Pizza ovens?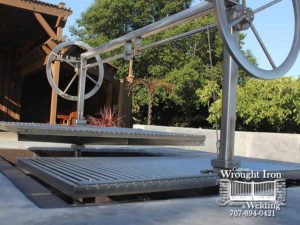 Get a custom BBQ grill to go with it. At Custom Wrought Iron & Welding we can craft the perfect BBQ girl to fit your space. These BBQs look great next to pizza ovens and all come with our stamp of authenticity. Learn more about our BBQs here.