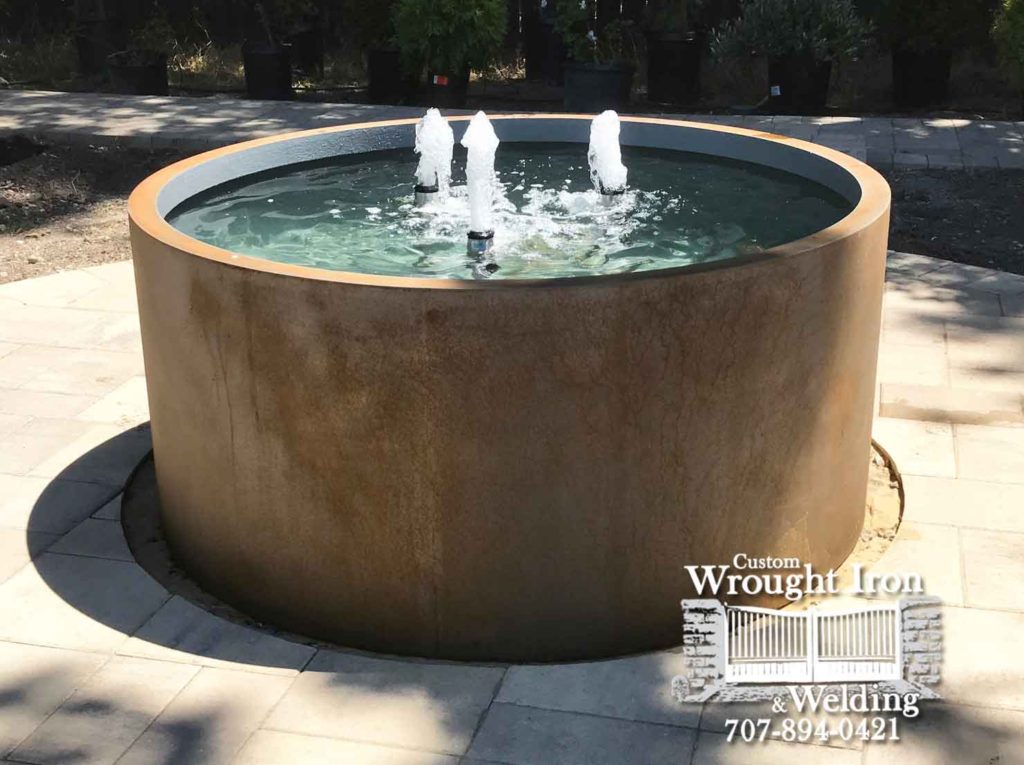 Walnut Creek Corten Fountain [154]
This 3 froth Corten Steel Fountain in Walnut Creek, CA was built by Custom Wrought Iron and Welding. During the past years corten steel has become a popular choice for fountains, planters and more.
If you are interested in seeing more of our Custom Corten Steel Work click here.