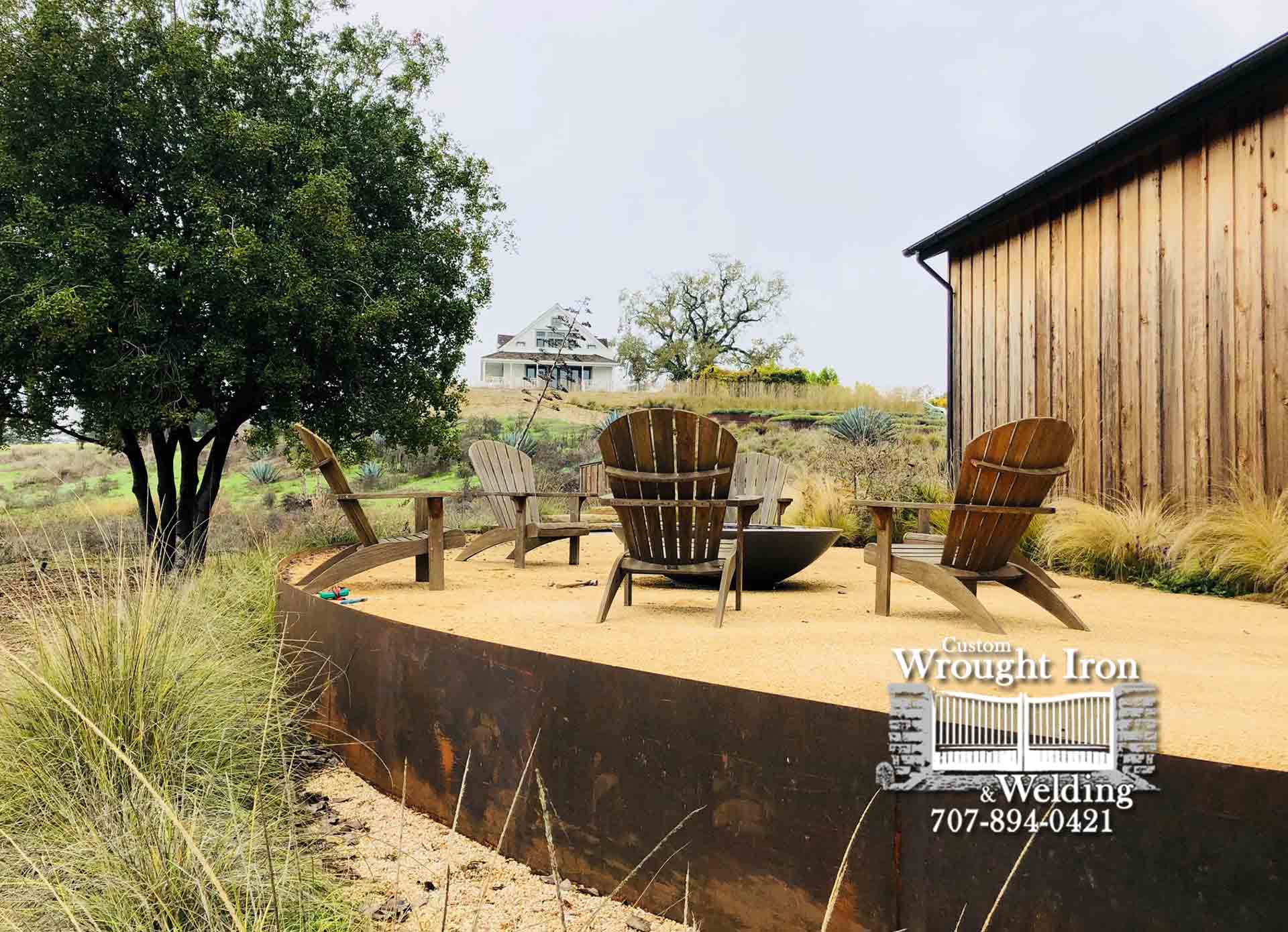 Corten Steel Retaining Wall [147]
If you haven't heard yet, Corten Steel is in! You might have seen our Corten Steel Water features and planters across Napa, Sonoma, Marin and Lake counties but have you seen any of our Corten Steel Retaining Walls yet?
This beautiful Corten Steel retaining wall was made for a winery in Sonoma County. Corten Steel goes well with many different types of landscaping. Here we can see how the retaining wall looks great with both the decompressed granite and the mulch.
Whether you're looking for a modern or rustic look, Corten Steel might be just what you're looking for and we're the right people for the job.
Below you can also see a smaller retaining wall we built for the same property. If you have any questions feel free to give us a call at (707) 894-0421.