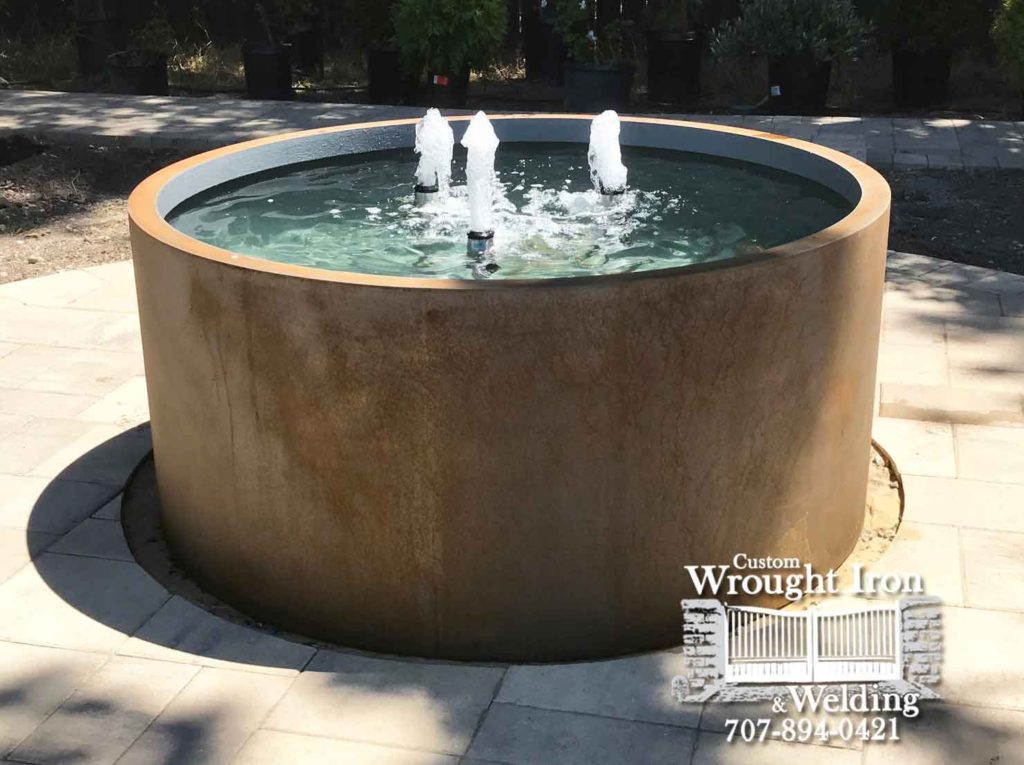 Walnut Creek Corten Fountain [154]
Walnut Creek is located in Contra Costa County around 16 miles East of the city of Oakland.
This 3 froth Corten Steel Fountain in Walnut Creek, CA was built by Custom Wrought Iron and Welding. During the past years corten steel has become a popular choice for fountains, planters and more. Below you can see the fountain at work.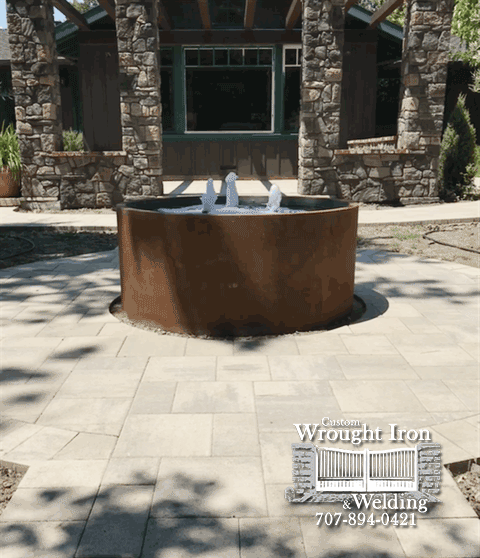 One of the advantages of using corten steel to build a fountain is that it doesn't have to be painted due to the weather resistant steel it was made with. Using our special welding techniques all of our corten steel work is built to last.
If you are interested in seeing more of our Custom Corten Steel Work click here.