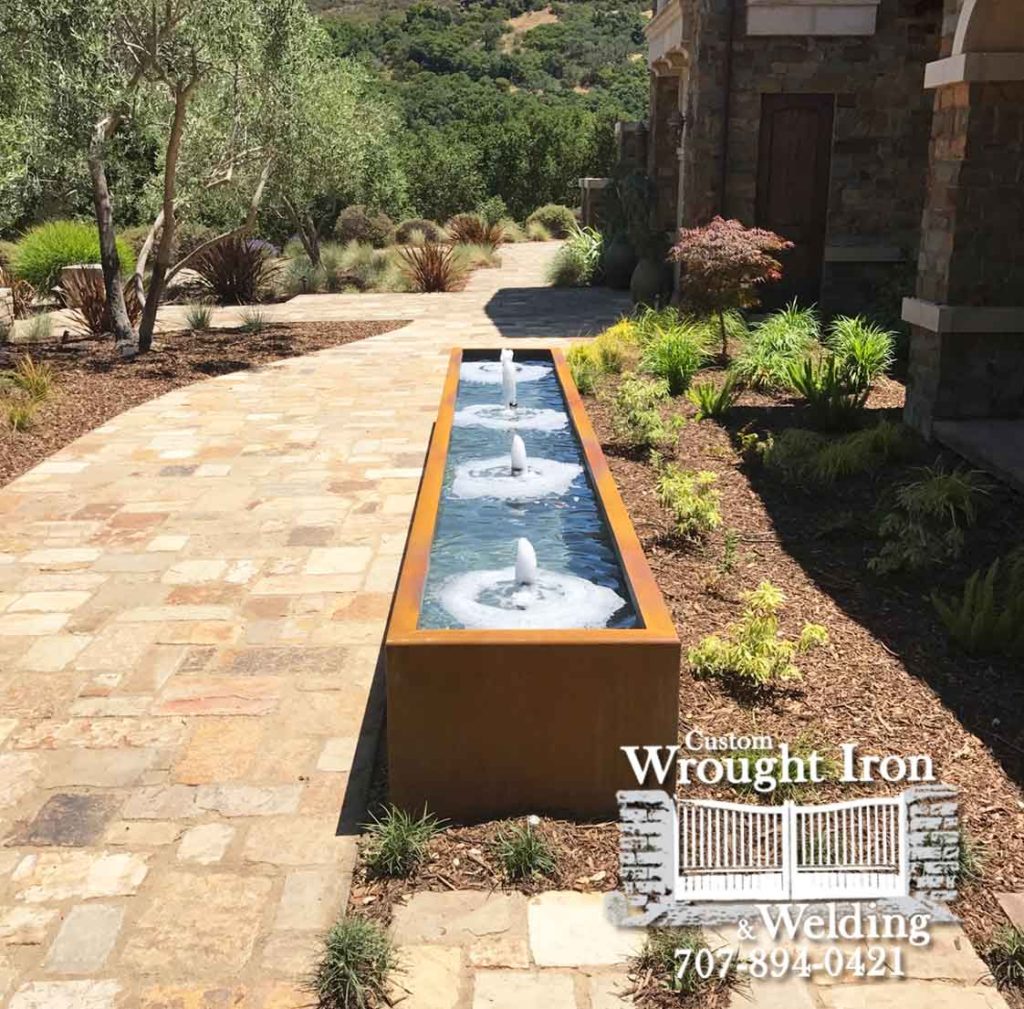 Napa Corten Steel Fountain [155]
This 4 froth Corten Steel Water Feature is in Napa, CA. At Custom Wrought Iron & Welding we have created multiple unique water features to fit our client's needs and styles.
Along with creating custom corten steel water features, we have also built various different corten steel planters, retaining walls, and more.
Take a look at some of the recent Custom Corten Steel Work we've done here.